We pride ourselves in precision as we deliver the safest, highest quality demolition services.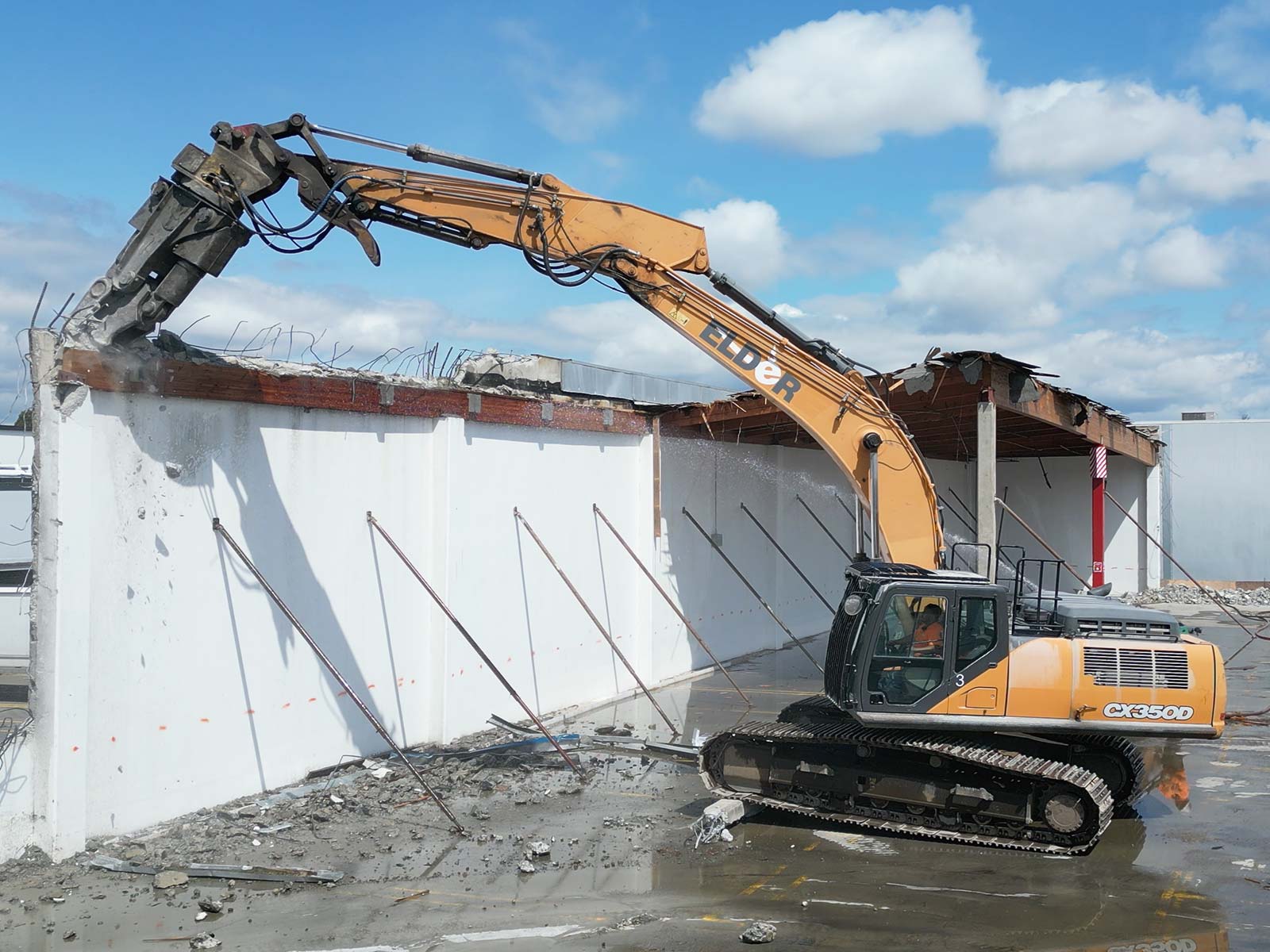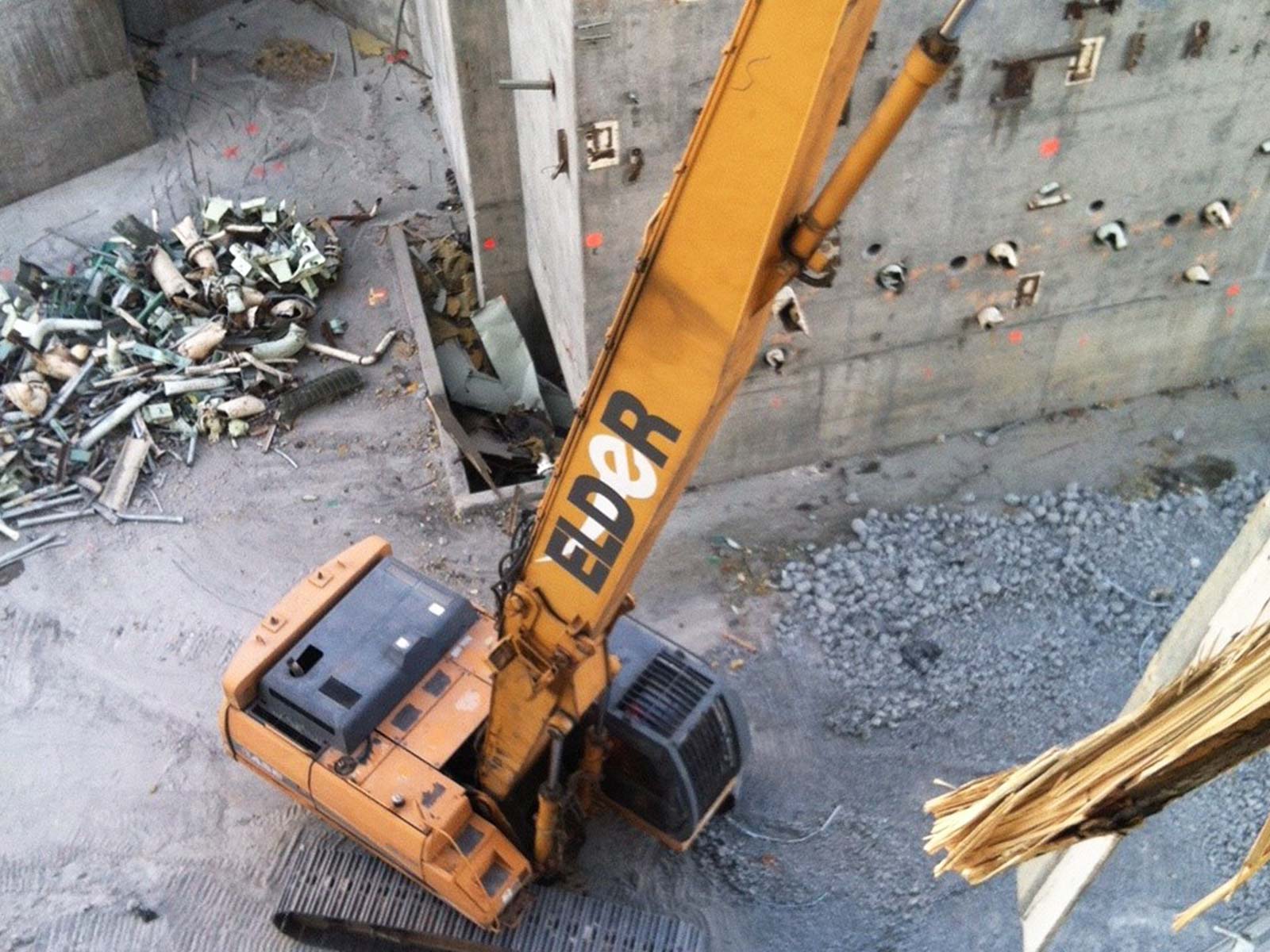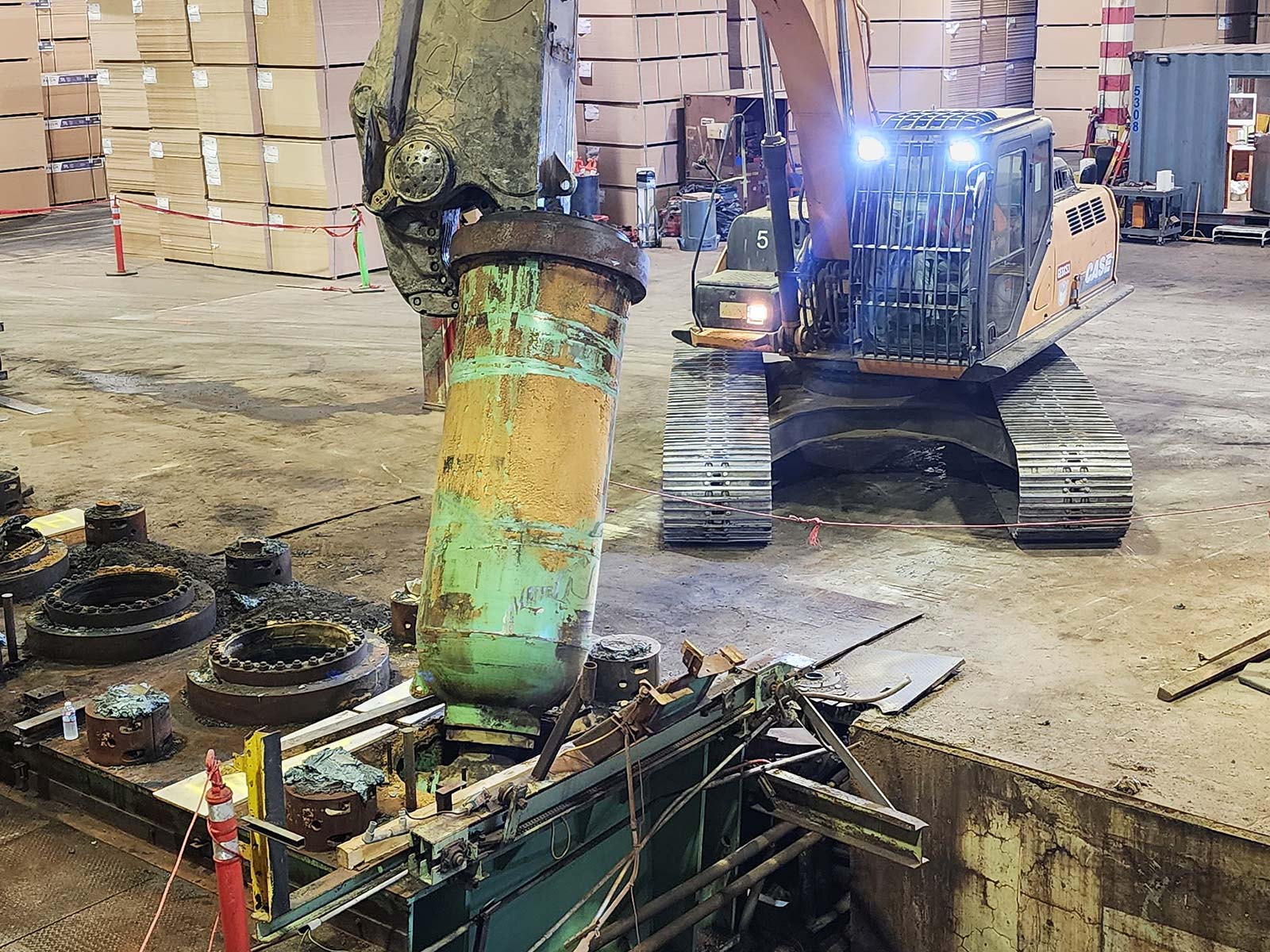 Elder Demolition is a first-class, full-service demolition company that has satisfied clients throughout the Pacific Northwest since 1997. When you work with us, you'll find that we're a demolition contractor that leaves a site just as you requested. We pride ourselves in precision as we deliver the safest, highest quality demolition services, from deconstructing industrial facilities with hazardous materials to extracting commercial buildings from tight downtown locations.
In addition to being fully licensed, bonded and insured demolition company, we're also active members in professional organizations, such as Associated General Contractors.
We work hard to be a respected leader in our industry.
We live up to our reputation as a respected leader in our industry every day by providing clients with comprehensive services that make the demolition process stress-free, safer for all involved and better for the environment. We embrace a professional business culture where employees are respected and thrive on a never-ending thirst for learning. We hold ourselves accountable for making the pre-construction experience as painless as possible for our customers – and for the environment.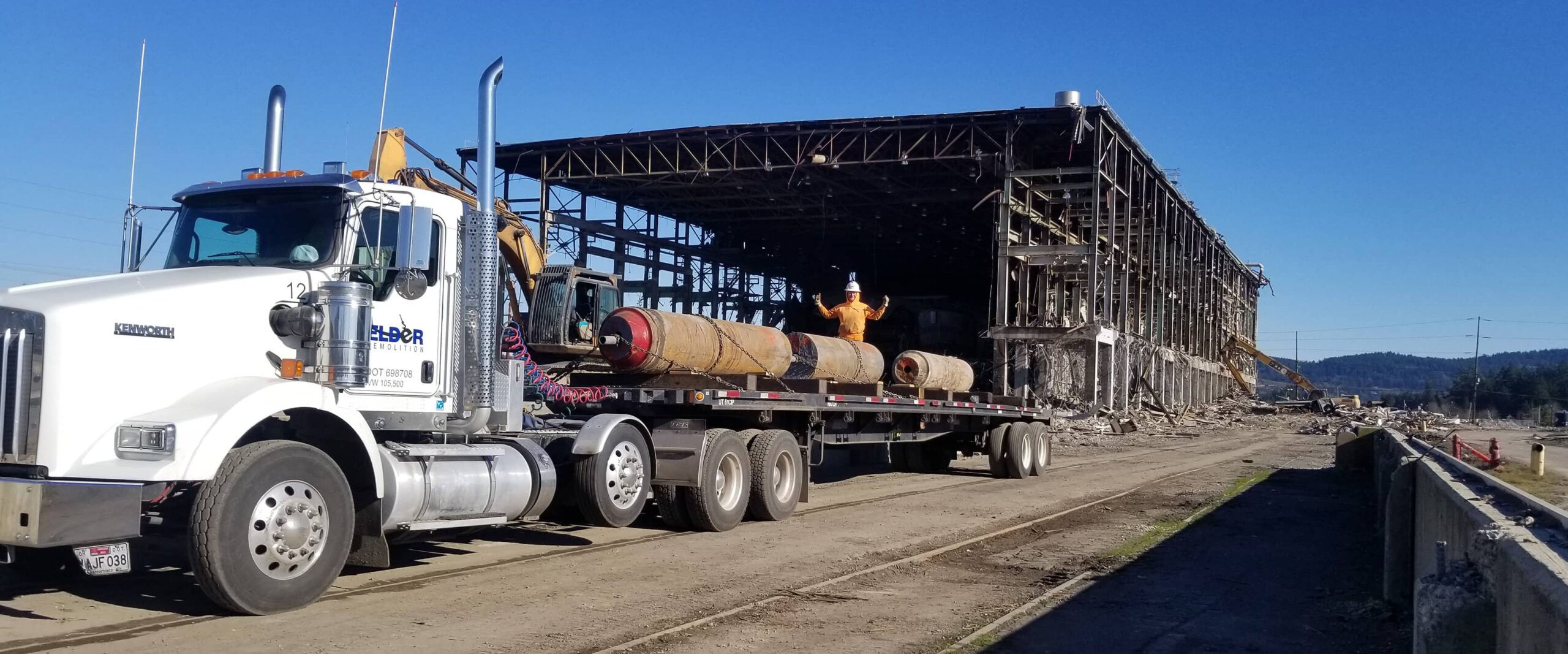 We've always been committed to worker safety.
Elder Demolition invests in the best demolition equipment in the industry, allowing us to be in control of every aspect of the demolition process. These tools allow us to reach new heights in a manner that's more effective and safer than older methods. In addition to mitigating risks related to falling objects, trenches and heavy equipment, we consider hidden threats that are equally as dangerous:
Dust and airborne toxins: Many buildings are ripe with contaminants that can cause serious health concerns, such as lead, asbestos, synthetic mineral fibers and mold. Our process involves evaluating a site to determine the best way to control dust and other contaminants to keep workers, the public and the environment safe.
Noise exposure: Demolition is noisy. Ongoing exposure to noisy environments can lead to permanent hearing damage. To minimize noise in surrounding communities, we use barriers, muffle equipment and stockpiles of soil.
Fires: A thorough demolition plan includes a fire plan, as project sites are ripe with fire hazards, such as incendiary materials and heat-generating tools. Using the expertise of fire engineers, emergency responders and building code authorities, our fire plans outline known hazards, the location of fire extinguishers, sprinkler system schematics, details about handling flammable materials safely, and fire mitigation steps.
When making safety plans, we also plan for the unexpected. A critical component to client, property, worker and public safety is carrying proper insurance policies.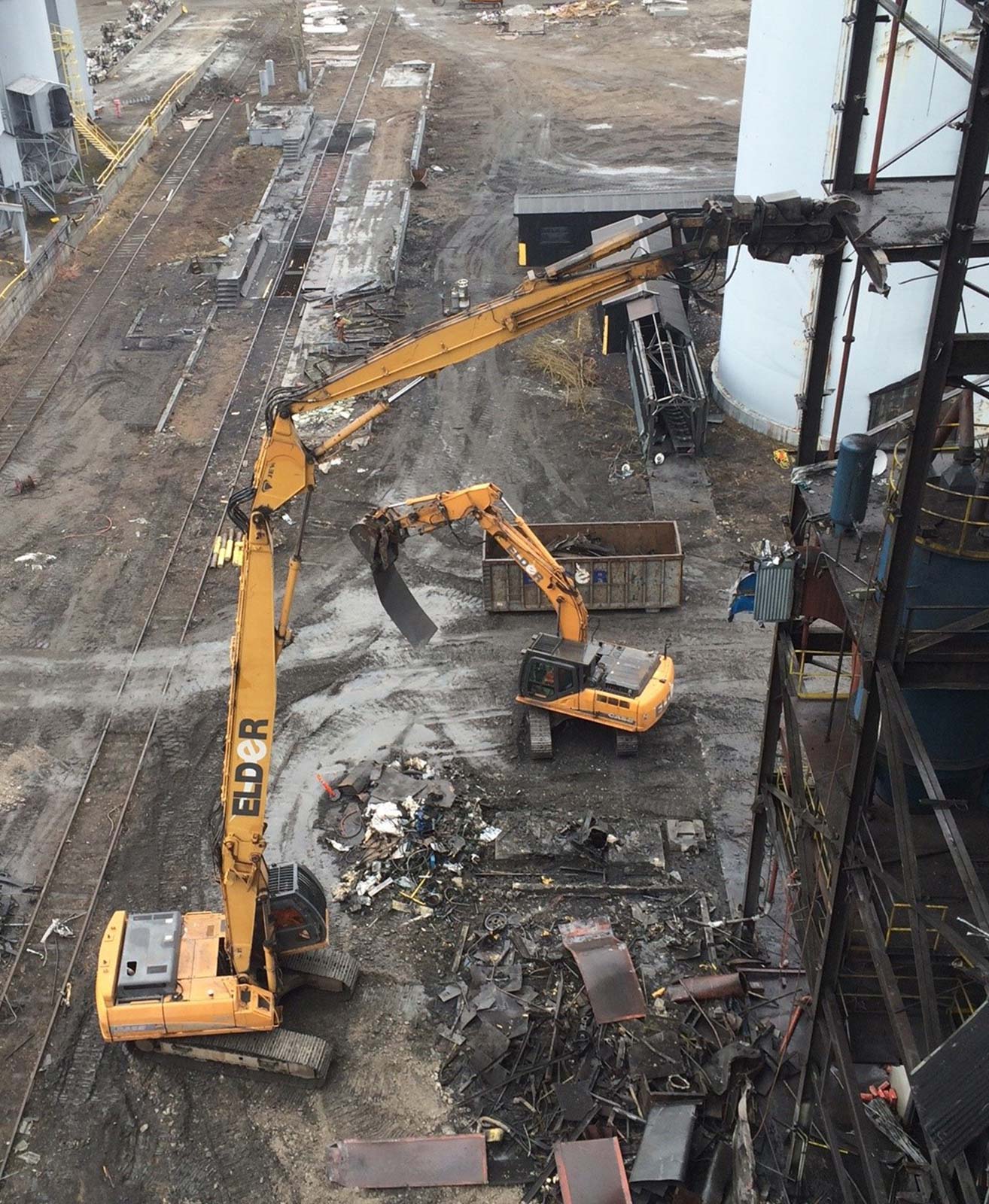 We're committed to worker education.
The ongoing education that our workers complete allows us to provide you with the highest quality, safest demolition experience possible. In addition to having all our employees pass full physical evaluations, drug screens and hearing tests, they must also participate in regular training and certification courses.
Operators, foremen and laborers, for example, complete asbestos, fall protection and lead awareness training annually. As a lead-certified Oregon demolition contractor through the Environmental Protection Agency, our superintendents receive training in hazardous waste-related emergency response protocols.
We go the extra mile to with the latest green demolition techniques.
When demolishing a building, the debris has to go somewhere. At Elder Demolition, we prefer that it stay out of landfills as much as possible. Going the extra mile to employ the latest green demolition techniques reduces landfill waste, prevents illegal dumping, thwarts the negative effects of climate change, and helps projects earn points toward LEED certifications.
Our environmentally friendly techniques include:
Deconstructing buildings so clients can recycle, reuse and sell salvaged building materials, such as fixtures, flooring, wood, bricks, appliances and machinery
Crushing concrete so clients can reuse it and offset building costs
Processing steel and scrap metal so it's simpler to sell and recycle
Using advanced demolition equipment and techniques that require less fuel
Disposing of hazards and reclaimed wastewater appropriately to protect local ecosystems