Extracting buildings from tight spaces is our specialty.
Commercial properties are built to last and are rarely constructed in open fields. From demolishing an office building in a busy downtown district to removing the center of a paper mill in operation, our crews and precision tools remove buildings with minimal impact to the surrounding area.
As a commercial demolition company in the Pacific Northwest, we've removed buildings such as grocery stores, airplane hangars, bridge decks, warehouses and office buildings. With our commitment to safety, the environment and meeting deadlines, your project is always in good hands.
An exceptional level of precision.
Gone are the days of imprecise tools, like wrecking balls and explosives, for demolition. Our equipment and operators allow us to remove the tallest targets carefully without damaging nearby buildings, even when they're connected. This means less fuel than wrecking balls, less congestion on the road and places workers farther away from falling debris, making worksites safer and more efficient.
Our tools allow us to remove building materials selectively without the unpredictability of former demolition techniques. The equipment also lets clients separate materials that they can reuse, recycle and sell to offset project costs.
Alpine Foods Distribution Center
This demolition project was complex with the nature of how the building was posiitoned in the middle of Alpine Foods Distribution Center. The building was a 47,000 SQFT concrete tilt-up construction building. The building was attached to one of their buildings to remain and was five feet from neighbors building.
First, we made a hand separation from the existing building to remain. By using modern day attachments with our excavators ensures us that there will not be flying debris from building and all material to fall straight down and within its own footprint as required for safe demolition. By being able to demolish the building in its own footprint we were able to keep a tight demo zone and did not interrupt daily routines for Alpine Foods.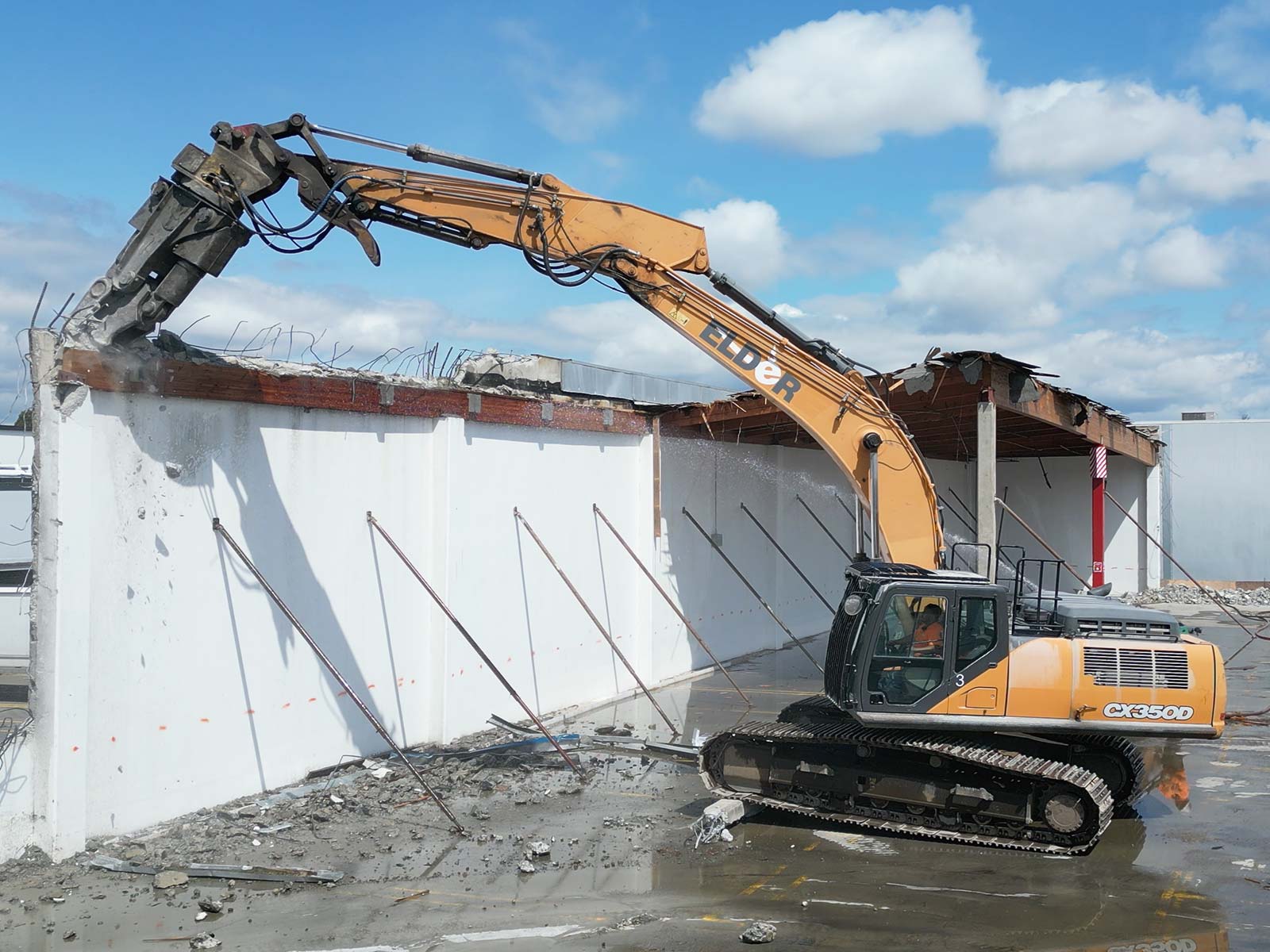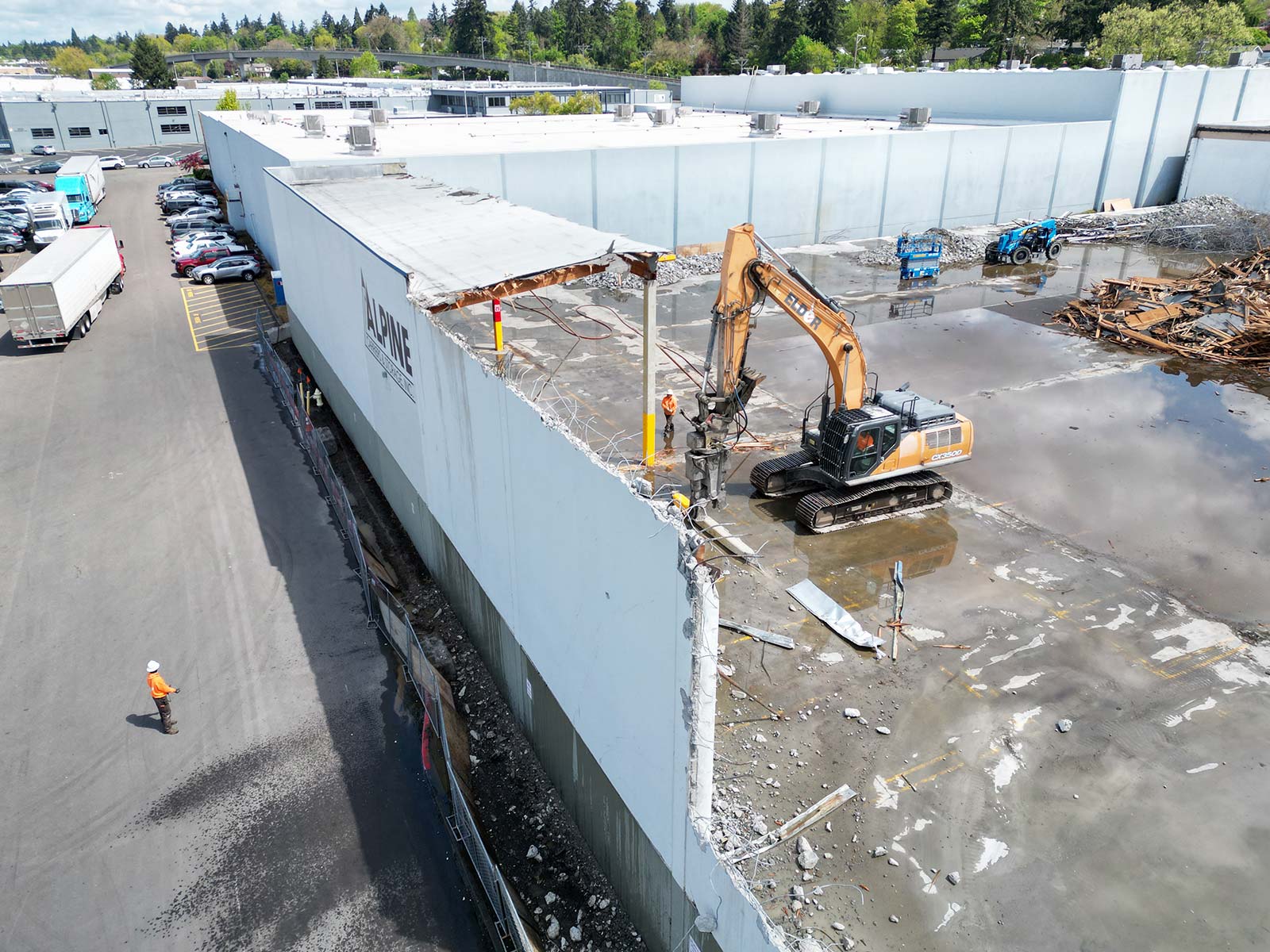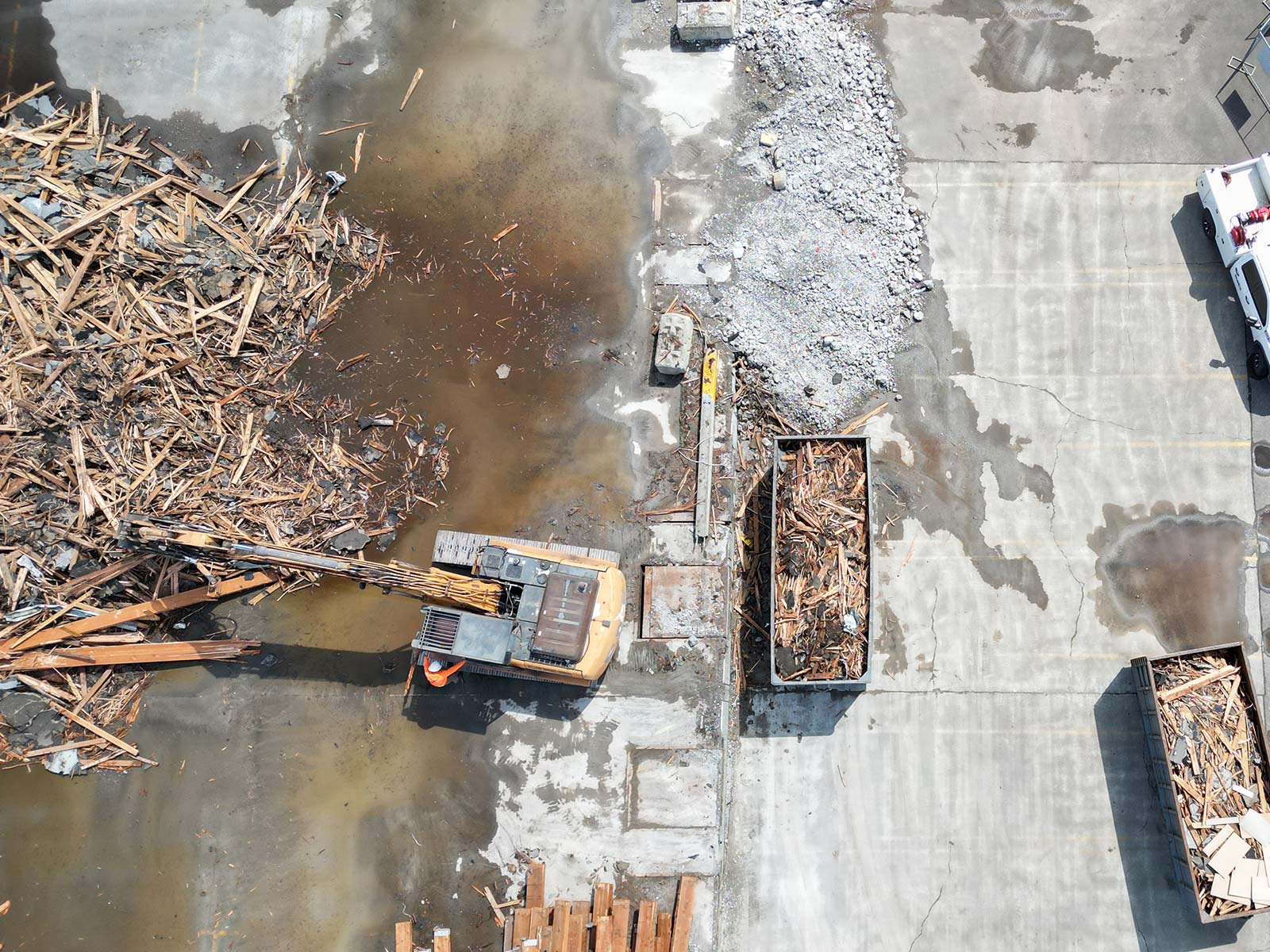 Elder Demolition Difference
Why choose Elder Demolition for your project?
When tearing down a building, you have one chance to get it right or face expensive consequences. The best demolition contractors have a team of trained professionals that specialize in risk management. Elder Demotion takes this a step further with benefits and services that set your project up for success.
With more than 25 years of experience, we have established processes based on best practices and our wealth of experience to ensure the safety and timeliness of your projects.
Elder is a full-service demolition company that offers industrial, commercial, residential, scrap metal, and green demolition. We also provide asset recovery, hazardous material handling and removal, concrete crushing services, and more.
Our services include an eco-friendly approach that protects the environment and mitigates pollution and waste.
Elder owns a fleet of specialized top-of-the-line machinery that allows us to take on projects other demolition companies cannot.
We salvage materials and turn would-be waste into profit you can use to offset project costs.