We'll handle the whole project, from top to bottom.
When you contract with us for your demolition project, we'll handle the whole thing from top to bottom. Our full-service demolition team has the necessary expertise, equipment and connections to return your site to flat dirt, safely and on schedule.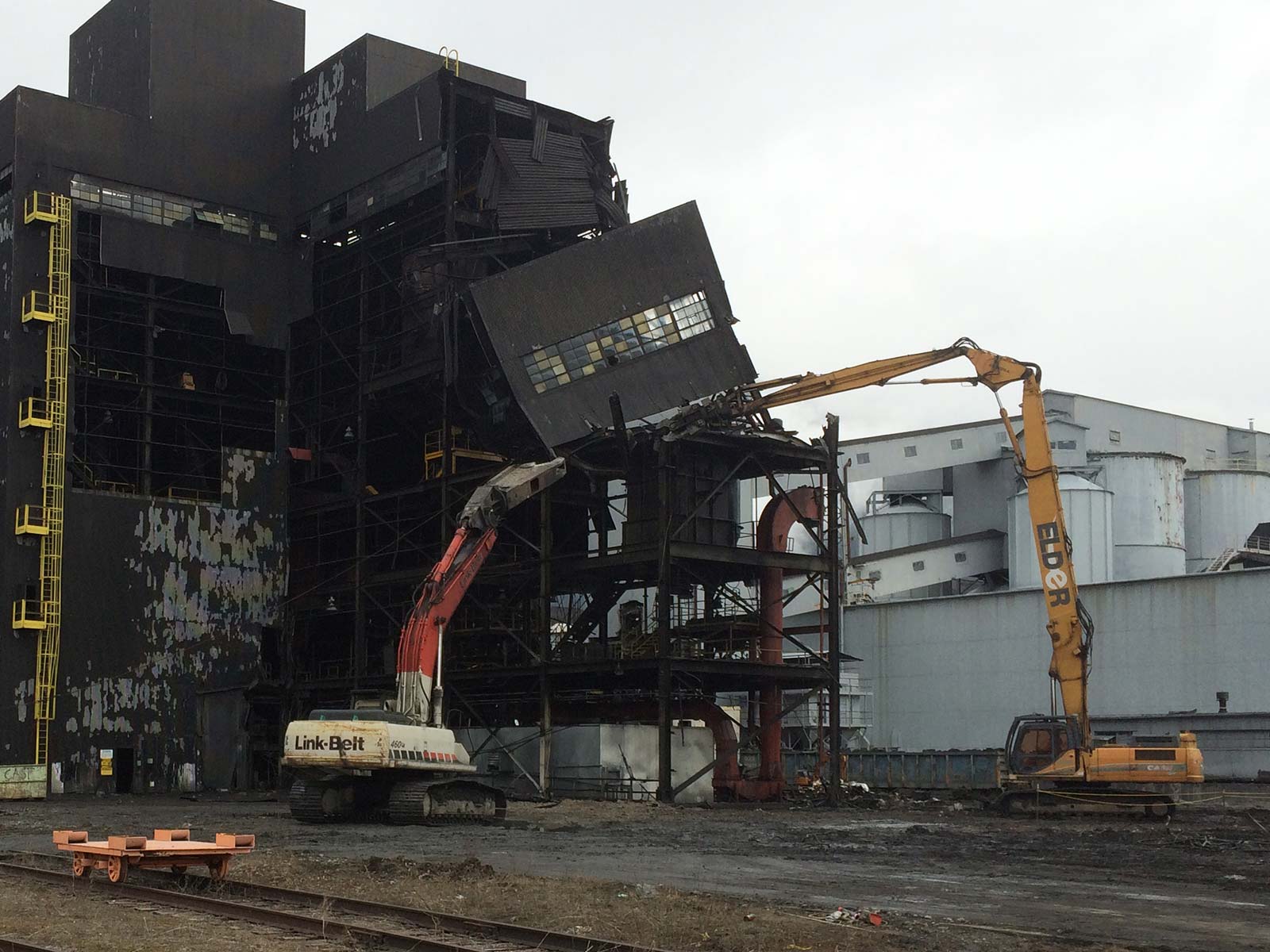 We specialize in safe, efficient demolition of industrial buildings of all types, including chemical plants, factories and mills.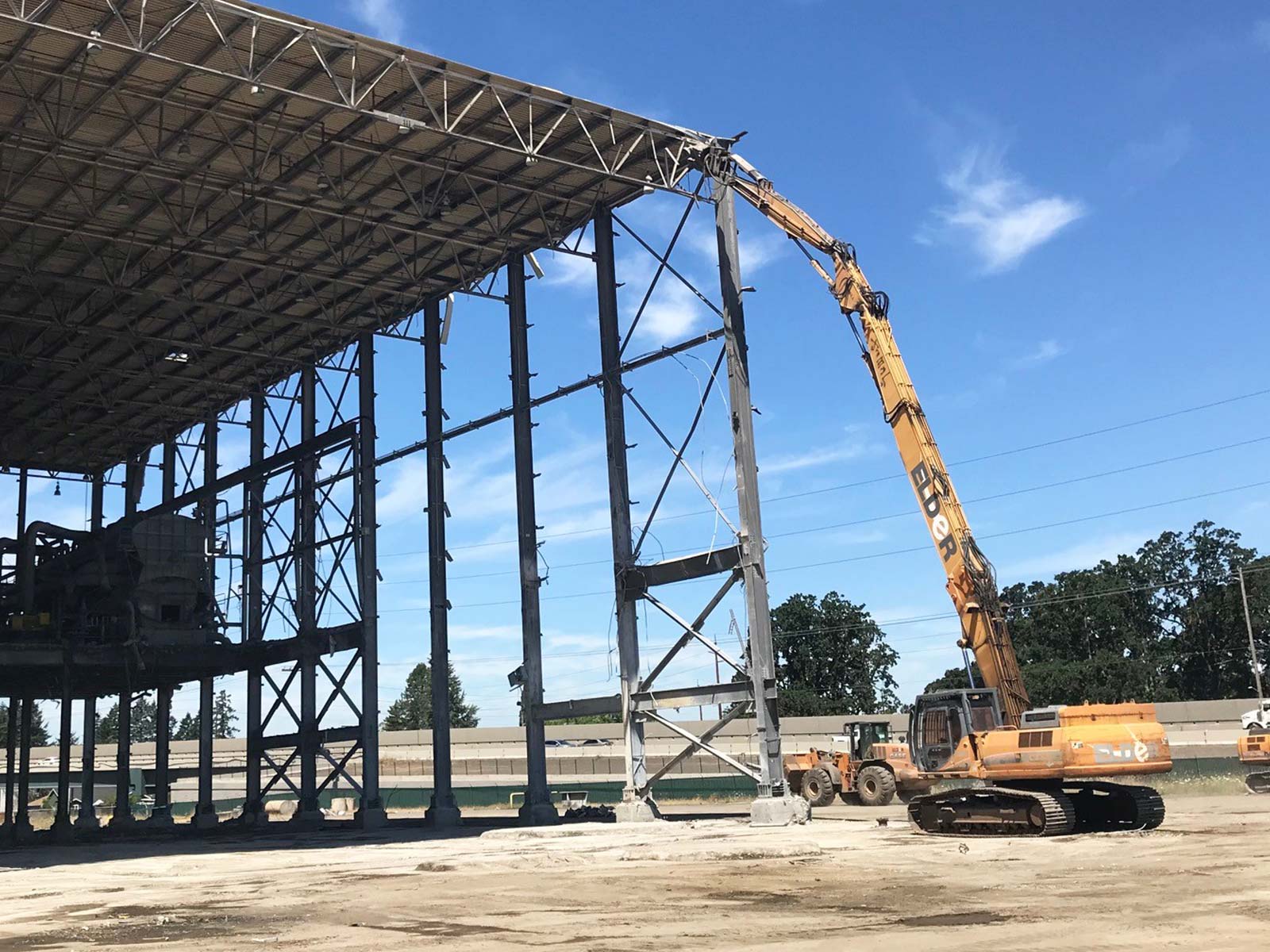 We have plenty of experience at removing buildings from tight spaces. We're equipped to demolish a broad range of commercial buildings, such as warehouses, grocery stores, bridges and airplane hangars.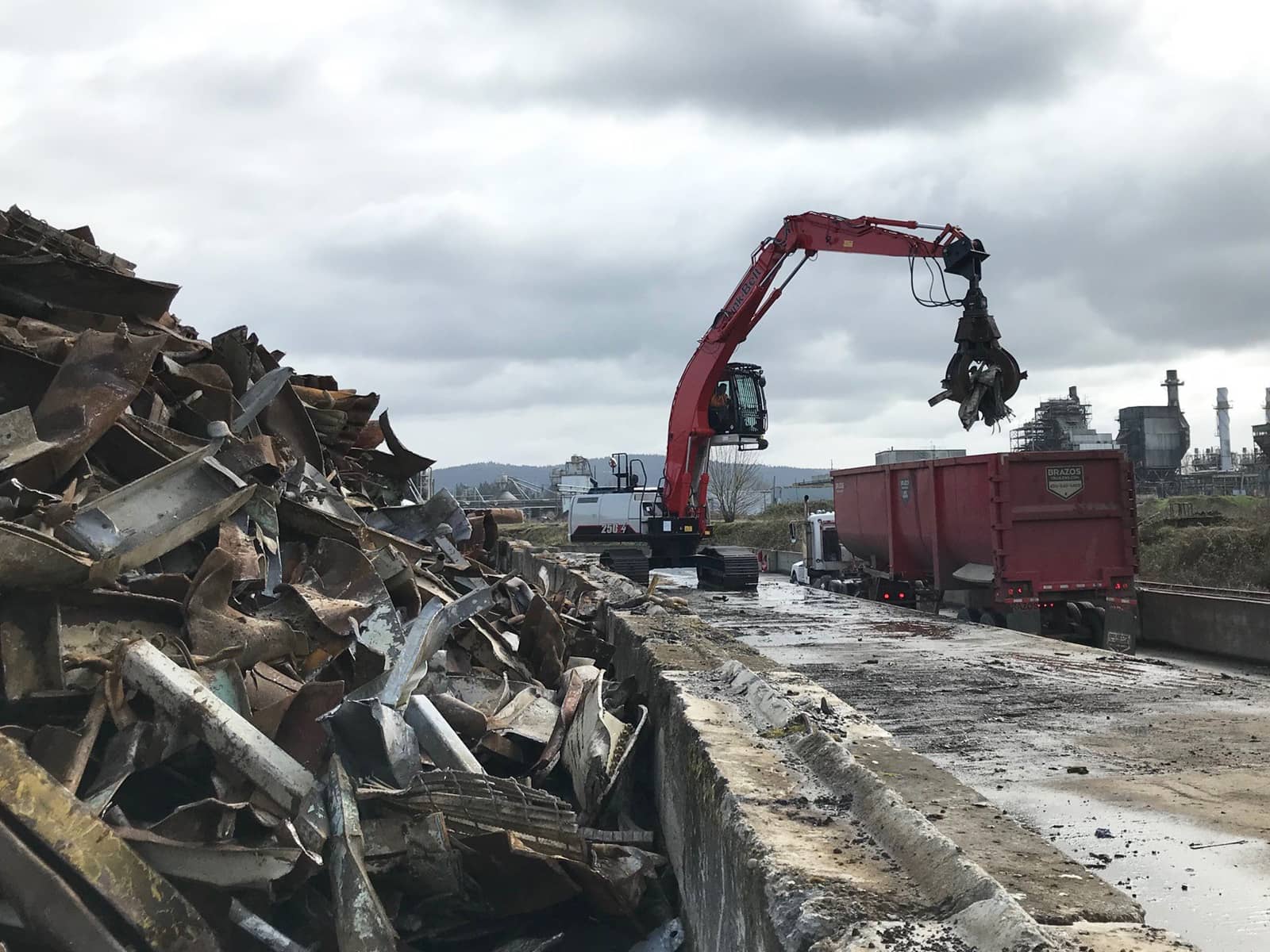 Scrap Metal Demolition and Asset Recovery
Let Elder Demolition remove your unwanted steel structure and process your scrap metal onsite for recycling, saving you both time and money. Our expert scrap metal recyclers will gather it up, process it to your specifications and load it onto trucks for shipping or recycling. Looking to salvage machinery or equipment prior to demolition? Let us handle your asset recovery needs from start to finish.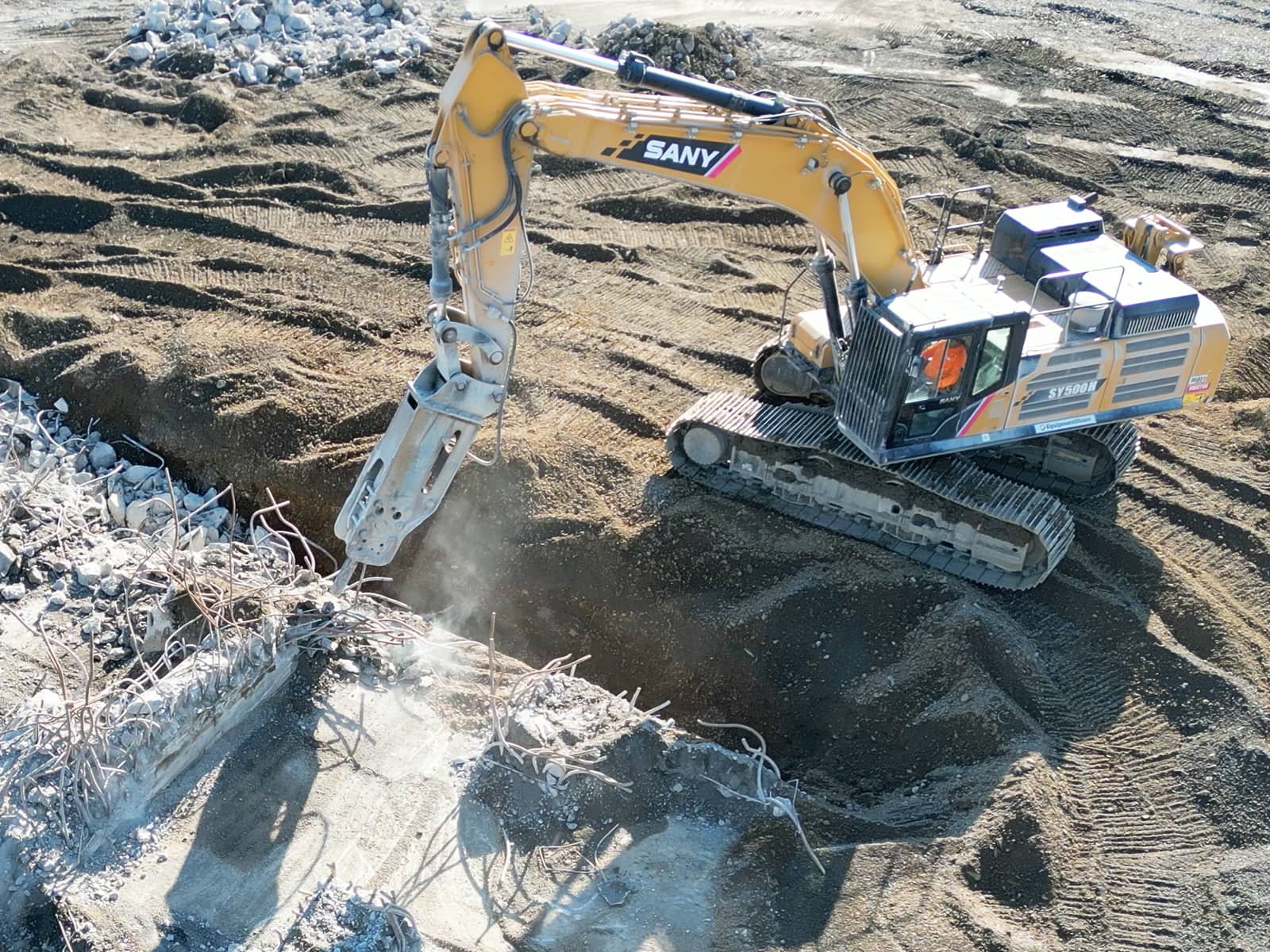 Concrete Crushing and Recycling
Earn LEED certification points by recycling the concrete from your demolition project. Our concrete demolition experts will pull up any concrete slabs or structures on your site and crush them into reusable gravel.