Scrap Metal and Asset Recovery 
Scrap Metal and Asset Recovery
Maximizes your project's resources and returns.
When you need a metal structure removed, Elder Demolition will expertly manage all the aspects of your project. Our expert crews dismantle and downsize steel structures of all shapes and sizes before processing, bundling and preparing the materials for recycling.
Our services extend thoughout the Pacific Northwest, so you can always count on the same scrap metal demolition company for all your building removal and asset recovery needs.
Here are just a few Scrap Metal Demolition and Recycling Benefits:
Reduce dependence on natural resources
Recycling scrap metal reduces the country's dependence on costly virgin metals and fossil fuels. Using recycled aluminum to create new aluminum products, for example, yields an energy savings of up to 92 percent. Other recyclable metals include copper, steel, tin, nickel and iron.
Economic boosts and job creation
Scrap metal recycling is a $90.6 billion business that sustains more than 450,000 jobs, according to the Institute of Scrap Metal Recycling. The industry also contributes to positive trade balances, as the U.S. exports more scrap metal than it imports.
Divert precious resources out of landfills
Construction and demolition debris already occupy too much space in landfills. The metal extracted from demolition products is recyclable and perfect for making new items. Each year, Elder Demolition proudly recycles millions of pounds of metal on our clients' behalves.
Earn LEED points
Scrap metal demolition and recycling may help you earn points toward a LEED certification or other green building certifications.
Work began in January 2020 on the entire Newberg Paper Mill which sat on 200 acres. This project involved the demolition and removal of approx: 650,000 square feet of buildings, including two paper machines, de-ink process plant, cogen plant and refiner buildings with storage tanks ranging in heights from 60' to 120' tall.
During the demolition of this project, we used the combination of our excavators with shear attachments, High Reach excavator for tall structures and teamed up with Demtech to implode Boiler and Precipitator buildings. All material was scrapped for recycling. This project also included the demolition, removal, and crushing of approx: 175,000 tons of concrete to 2'' minus material to be used by the owner.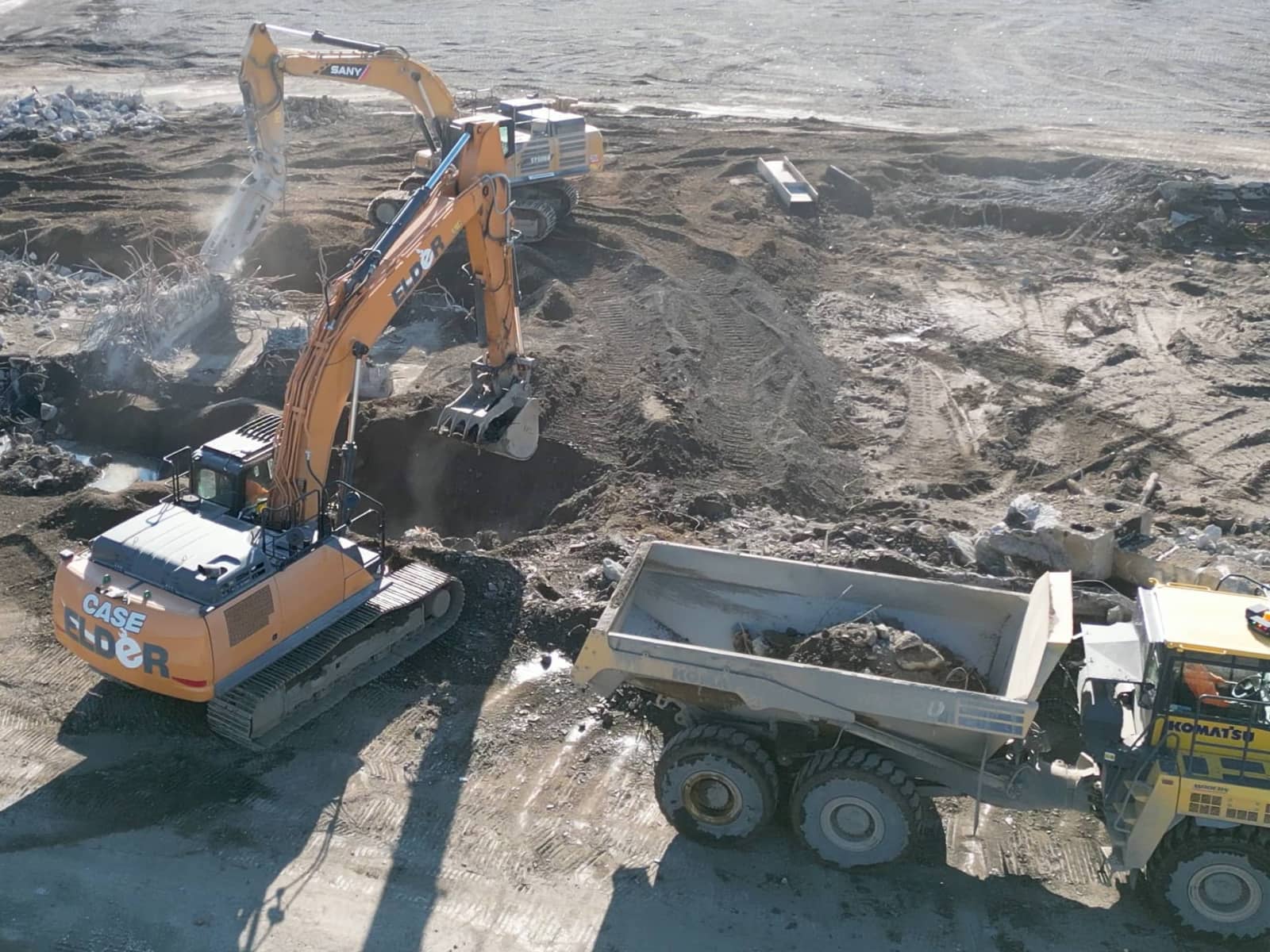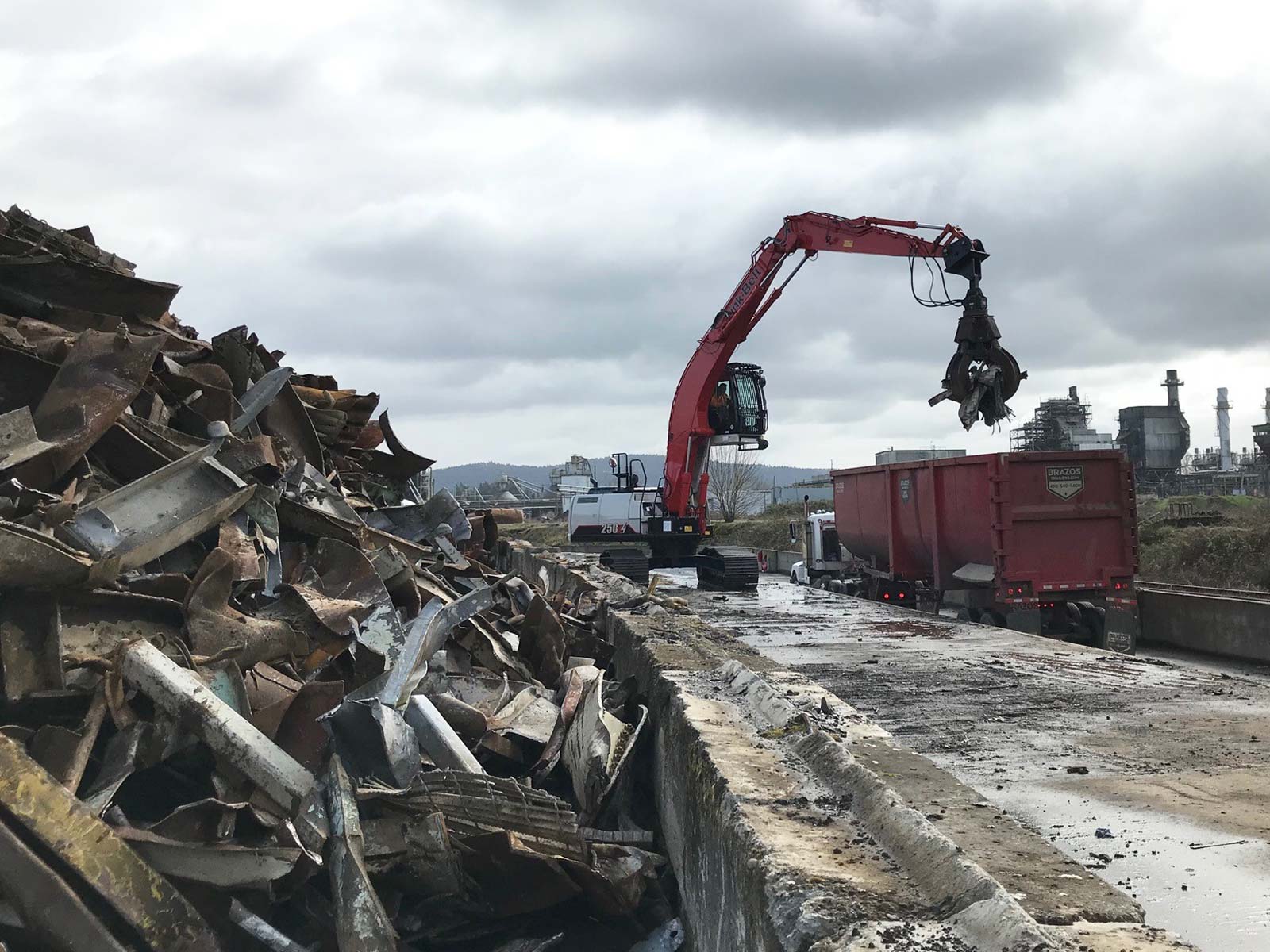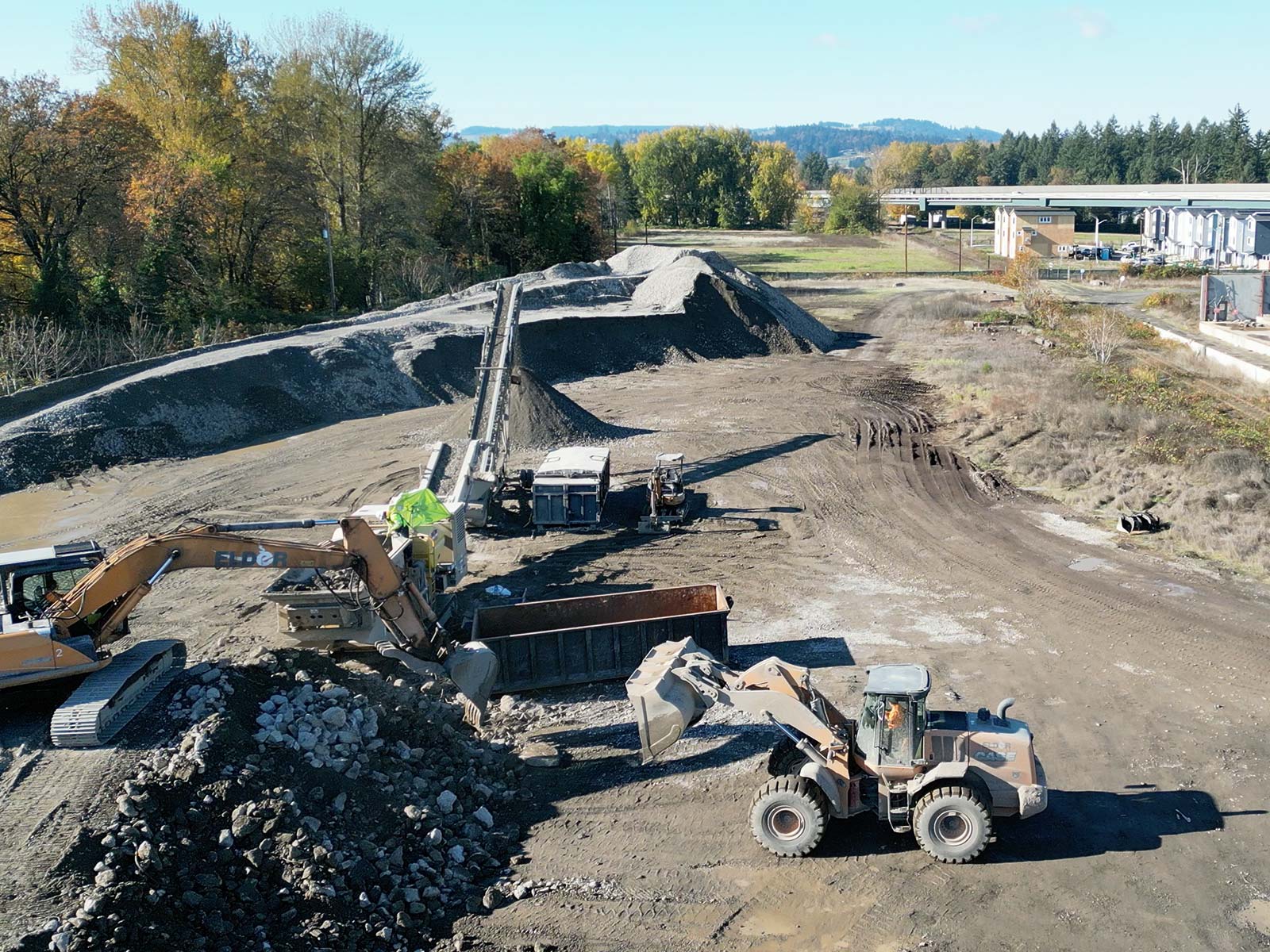 Elder Demolition Difference
Why choose Elder Demolition for your project?
When tearing down a building, you have one chance to get it right or face expensive consequences. The best demolition contractors have a team of trained professionals that specialize in risk management. Elder Demotion takes this a step further with benefits and services that set your project up for success.
With more than 25 years of experience, we have established processes based on best practices and our wealth of experience to ensure the safety and timeliness of your projects.
Elder is a full-service demolition company that offers industrial, commercial, residential, scrap metal, and green demolition. We also provide asset recovery, hazardous material handling and removal, concrete crushing services, and more.
Our services include an eco-friendly approach that protects the environment and mitigates pollution and waste.
Elder owns a fleet of specialized top-of-the-line machinery that allows us to take on projects other demolition companies cannot.
We salvage materials and turn would-be waste into profit you can use to offset project costs.